Take your event to the next level with JULEP'S exclusive cocktail catering provider, Snake Oil Cocktail Co. Specializing in creating immersive bar experiences, Snake Oil has been featured in Forbes, People, Oprah, Martha Stewart, Voyager, and more.
Snake Oil Mixologists understand how the right beverage experience can transform even the most mundane event into something magical and unforgettable. Our bartenders are dedicated to elevating your event by providing the highest level of hospitality to you and your guest, while crafting cocktail presentations that your guests will remember long after the event.
All of our cocktails are made with the freshest ingredients, often hand pressed or juiced just prior to your event. We promote our cocktail mixes as a healthy tonic to vitalize and nourish, with the ability to enjoy with our without alcohol.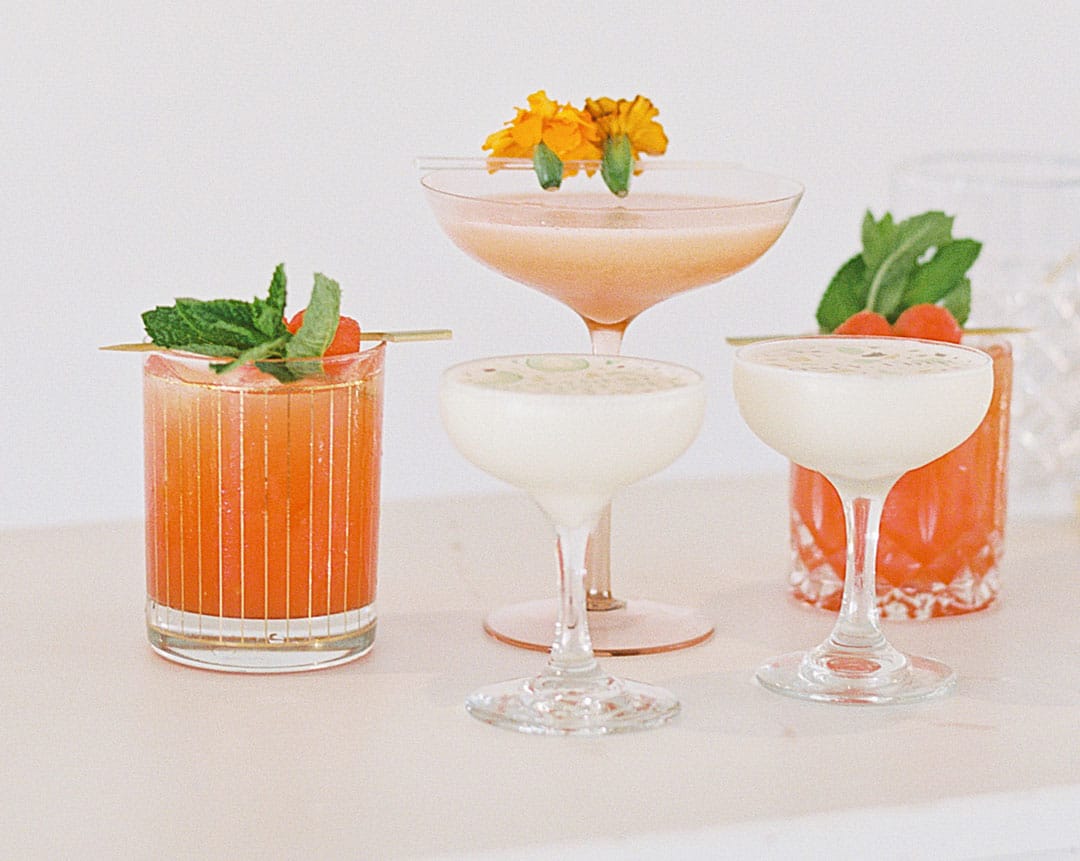 Cocktail Graffiti is a new Insta-worthy, brand-buzzing drink concept. Your monogram, company logo, artistic design or photographs can be presented on top of our signature cocktails that will bring the "wow factor" to every celebration.
TOO BEAUTIFUL!
We've never hosted a party where the bar was the highlight of the event. The bartenders were engaging with all of our guests and the cocktails were almost too beautiful to drink!
We offer a wide range of bar packages with craft beers, curated wines and spirits, and our award winning signature cocktails.  All bar packages can be customized to accommodate your event needs and budget.